Some time last week I went back to my secondary school . Had lunch there and walked around.
two new 4 storey class room block has been erected on both side of the school office.
Below are some of the photos taken.
2storey of 10th KL air scout room. I was a St John ambulance guy, but I am proud that the scouts have done this.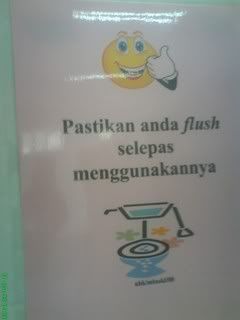 I find this a bit funny in our school toilet...
Work underway the staircase between our school canteen to star LRT .
Between school canteen staircase directly link to star LRT.
3 of my friends and myself donated rm200 each to this project. It is the least contribution we can do to show our appreciation for the school and for the better Glory of God.
Many new construction of the school are also donated by some of the famous locals like GS Gill, and Lim Goh Tong.
It is the realisation of the school facilities we enjoyed last time donated by old boys and the tradition carries on...