After a tiring and sad weekend. I decided to bring give myself a break and went out shopping a few items.
Oakley X-metal Juliet with extra Ruby Lens(sales girl say is cheaper to buy separate than together).
GNC B-Complex Vitamin(for myself)
GNC Vitamin C(for myself)
Pharmaton 90+30 tablets (for dad)
Kordell Gingko 2500 120+120 tablets (Dad wanted seven seas but kordell was having promotion and kordell is made in new zealand, seven sea is made in malaysia.)
I went back and forth between Guardian and GNC to check out the supplement facts break down. Man...i did at least 3-4 rounds running back and forth comparing Vitamin B , C and Gingko . The above are the products i finally bought after some careful consideration.
Vitamins now have time released which designed to stay in the body longer(I dont know how true but just believe la). I saw that the B-Complex from GNC has higher mg compared to other brands in Guardian such as VitaHealth B-Complex + C which i used to take.
When i got back to GNC i was comparing different types of vitamin C. Vitamin C comes in 3 different forms...ascorbic acid , something and something. Prima C has it all. After reading those contain in multivitamins , most are in ascorbic acid form so I bought that one instead 1000mg , 100tablets. It is cheaper than other types of vitamin C. Which might be better types...But because of budgjet issue(I need both B + C) so i bought the cheapest instead.
My oakley Ruby lens will be arriving in 2 weeks. After which i will post up some photo!
p/s: More info on different types of vitamin C , here Vitamin B here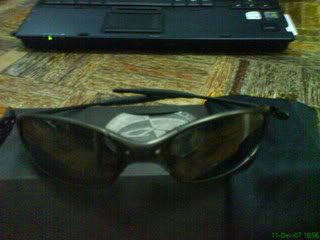 Oakley View 1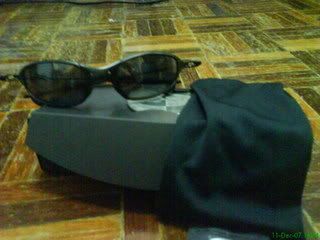 Oakley View 2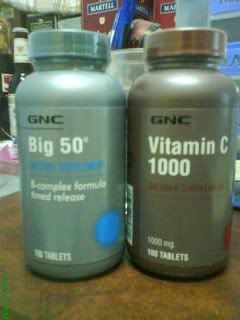 Vitamin B and Vitami C , besides for health reasons they do help in gym work session as well.